Nutri Botanics Greens N Reds Superfood with Probiotics Supplement – 42 Fruits, Vegetables & Superfood, 14 Powerful Anti Oxidants, Promote Energy, Focus, Digestive Health, Immune Health, Support Memory & Mental Clarity
Nutri Botanics

Product Code: 608786405387

Availability:

In Stock
Improve memory and cognition
Maintain healthy digestive system function
Support mental concentration
Promote energy levels
Supports immunity
Aids Detoxification processes
Packed with antioxidants that help protect cells against free radicals
Manufactured in USA at a US FDA GMP certified State-of-the-Art facility
---
You Save:
S$-79.90 (0.00%)
---
SHELF-LIFE ASSURANCE: Min. 18 Months from Date of Purchase

Nutri Botanics Greens N Reds Superfood is a peach flavored health supplement powder that is clinically formulated with 42 different types of superfoods such as acai berry, goji berry, maca root, probiotics, and cranberry in six specially formulated blends. As such, Nutri Botanics Greens N Reds Superfood has multiple health benefits, such as aiding detoxification processes, supporting digestive health, improving memory and cognition, and enhance immunity.
Nutri Botanics Greens N Reds Superfood also contains 10 probiotic strains in a probiotic blend to help enhance heart, intestinal health, and immunity. It also contains 14 powerful antioxidants that has anti-aging properties, and can help prevent inflammation, protecting your cells from free radical damages.
With its multiple health benefits and nutritious value, Nutri Botanics Greens N Reds Superfood is the best health supplement for you to obtain all the essential nutrients and vitamins to meet your daily needs.
Each serving of Nutri Botanics Greens N Reds Superfood contains 4.3g of green balance blend with ingredients including alfalfa grass powder, barley grass powder, wheatgrass powder and spirulina powder, 4.65g of red antioxidant blend made from acai berry extract, goji fruit extract, beet root powder, elderberry fruit extract, cranberry fruit powder, and more, 500mg of maca root extract, 400mg of milk thistle extract, 100mg ashwagandha extract, 100mg of cordyceps mushroom extract, 100mg of burdock root extract, 100mg of buckthorn bark, 50mg of shiitake mushroom extract, 5mg of black pepper extract, 300mg of BacoZest, 200mg of coconut water powder, 150mg of ginkgo biloba extract, 100mg of lions mane extract, 100mg phosphatidylserine, 100mg of rhodiola rosea extract, 500mg of chicory root extract, 400mg of psyllium husk powder, 300mg of nopal cactus powder, 100mg of glucomannan extract and 10mg of probiotic blend.
Directions: Mix one (1) scoop with 8-12oz of water, juice, or a smoothie for 30 seconds
Made in USA, each and every batch of Nutri Botanics Greens N Reds Superfood is proudly manufactured in a GMP-certified, FDA-registered manufacturing facility in the United States.
Why choose Nutri Botanics Greens N Reds Superfood?
· Improve memory and cognition
· Maintain healthy digestive system function
· Support mental concentration
· Promote energy levels
· Supports immunity
· Aids Detoxification processes
· Packed with antioxidants that help protect cells against free radicals
· Manufactured in USA at a US FDA GMP certified State-of-the-Art facility
The six specially formulated blends in Nutri Botanics Greens N Reds Superfood are green balance blend, red antioxidant blend, adaptogen blend, focus + memory blend, digestive reset blend and probiotic blend.
The green balance blend consists of green superfoods that can help improve digestion, boost immunity, and reduce risks of diseases. The red antioxidant blend consists of superfoods that has antioxidant properties to help protect your body from free radical damage, anti aging, and promote hair, skin and nail health. The adaptogen blend consists of superfoods that helps to reduce stress, fatigue, and exhaustion. Maca powder is included in the adaptogen blend to help boost energy and stamina, allowing you to maintain your peak performance when conducting daily activities. Focus + Memory blend consists of superfood that can help to improve memory and cognitive health, supporting your brain and nervous system. The digestive reset blend consists of superfoods that can support your digestive health by preventing loss of appetite, aid bowel movements and weight loss. Lastly, the probiotic blend consists of 10 different probiotic strains that can help to enhance your immune and gastrointestinal system.
--
Why buy from VitaminMall?
Run by Pharmacist, VitaminMall is the leading online health supplement store in Singapore, offering a wide range of effective clinically studied supplements and vitamins to help you live healthier.
Our supplements are proudly manufactured in GMP-certified manufacturing facility based in the USA, Canada and Australia. Our research-backed supplements are formulated with clinically studied premium and natural ingredients that are non-GMO, high potency, third-party tested and organic where possible. Our formulations are free of artificial ingredients.
All supplements sold by VitaminMall are carefully curated and reviewed by our pharmacist, approved, and licensed by the respective countries health authorities namely US FDA, Health Canada, and Australia Therapeutic Goods Administration (TGA) to ensure safety, quality, and efficacy for our consumers.
To further ensure the quality and potency of our supplements, they are packaged in pharmaceutical grade sustainable plastic bottles which offer optimal protection against all adverse external factors such as light and moisture. High-quality pharmaceutical grade desiccants are also included to safeguard the supplements from moisture damage in our tropical and humid climate.
Our pharmacist at Vitaminmall offers customers professional advice on the safe consumption of our products. Reach our pharmacist at pharmacist@vitaminmall.com.sg when in doubt.
VitaminMall is committed to delivering superior quality effective health supplements that everyone can trust to enhance their health.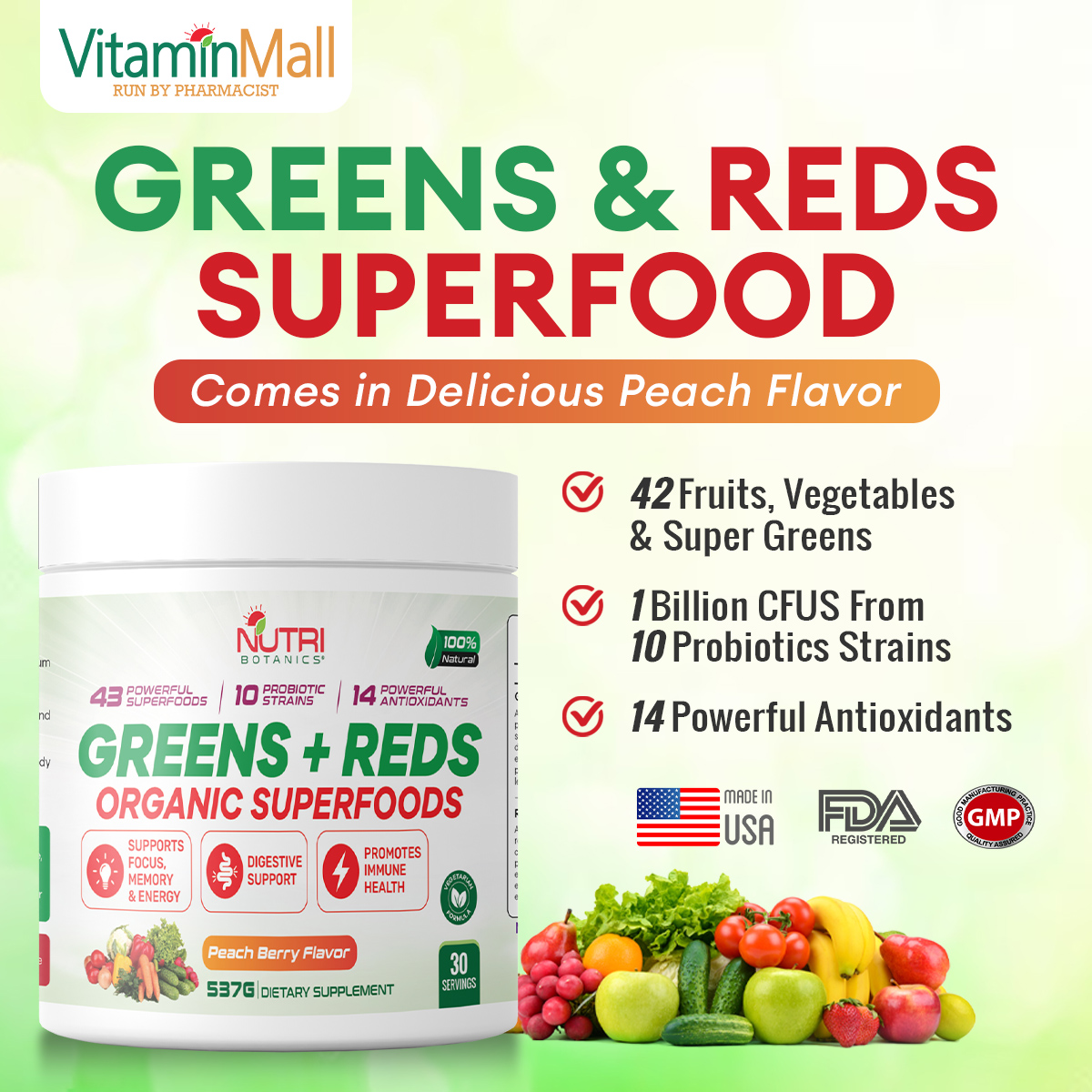 WHY BUY FROM US
Shop with us today and Experience the VitaminMall difference! When you buy any products from VitaminMall, you can be rest assured of the following benefits:
Ask A Pharmacist Helpline

Our pharmacist will attend to your questions about health supplements and the safety of herbal remedies.

Best Range, Best Pricing Available Online

Fast Shipping

Our goal is to deliver your purchase in the quickest and most economical way possible. In order to support this goal, we only use reputable Courier Service Company like QExpress to ship your orders. For orders above $70, shipping is free!

Secured Online Ordering

Our website is secured by Thawte SSL

Unparalleled Customer Service

We take pride in our knowledgeable and professional customer service and we will do everything possible to help you.

Natural Ingredients

Most of our specialty supplements are formulated with top quality natural ingredients.

GMP Certified

All our health supplements are manufactured in State-of-the-Art Facility

If you have any questions about how maca supplements can help you improve your vitality, health and wellbeing, speak to one of our qualified pharmacists today. Here at Singapore's Vitamin Mall, we are dedicated to providing professional-grade help to all those who need it.