Angel LaLa Marine Collagen Peptide with Ceramides + Pearl Powder – 15 sachets x 8g – Youthful & Radiant Skin, Support Collagen Production
Product Code: 52507

Availability:

In Stock
6000mg Marine Collagen Peptides

Ceramides to Increase Skin Hydration & Smoothness

100% Pure Pearl Powder for Youthful Radiance

Reduces Skin Wrinkles & Smooth Fine Lines

Vitamin C & Rose Petal Extract for Antioxidant Protection
---
You Save:
S$60.00 (60.06%)
---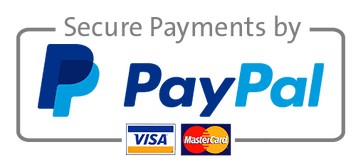 Shelf Life Assurance: Feb 2023


Angel LaLa Marine Collagen Peptide is a premium collagen beauty supplement with ceramides, pearl powder, rose petal extract and vitamin c. This unique collagen formula helps boost collagen production and promote a youthful, radiant skin from within. Ceramide has been clinically shown to support skin moisture, smoothness and elasticity. Pearl powder has a long history of use in traditional Chinese medicine to help promote youthful radiance. The antioxidant rich vitamin C and rose petal extract help reduce free radical damage and age related oxidative stress to the skin cells. Simply dissolve the collagen powder into your favourite food or drink – the same one step, daily routine which give Taiwanese celebrity actress Chery Yang her radiant, youthful look.
Made in Taiwan, each and every batch of Angel LaLa Marine Collagen Peptide Powder with Ceramides is proudly manufactured in a GMP-certified manufacturing facility in Taiwan guaranteed to meet high quality standards and strict manufacturing process.


WHY BUY FROM US
Shop with us today and Experience the VitaminMall difference! When you buy any products from VitaminMall, you can be rest assured of the following benefits:
Ask A Pharmacist Helpline

Our pharmacist will attend to your questions about health supplements and the safety of herbal remedies.

Best Range, Best Pricing Available Online

Fast Shipping

Our goal is to deliver your purchase in the quickest and most economical way possible. In order to support this goal, we only use reputable Courier Service Company like QExpress to ship your orders. For orders above $70, shipping is free!

Secured Online Ordering

Our website is secured by Thawte SSL

Unparalleled Customer Service

We take pride in our knowledgeable and professional customer service and we will do everything possible to help you.

Natural Ingredients

Most of our specialty supplements are formulated with top quality natural ingredients.

GMP Certified

All our health supplements are manufactured in State-of-the-Art Facility

If you have any questions about how maca supplements can help you improve your vitality, health and wellbeing, speak to one of our qualified pharmacists today. Here at Singapore's Vitamin Mall, we are dedicated to providing professional-grade help to all those who need it.