Cracked Heel & Foot Balm with Argan Oil - 60ml - For Extra Dry, Rough Feet & Cracked Heels - Extra Whitening Effect - Dermatologically Tested
Product Code: 0026

Availability:

In Stock

Repair Cracked Heels

Soothes Dry, Rough, Cracked Skin on Heels, Ankles, Elbow and Feet

Hydrate Skin to Prevent Formation of Cracked Heels

Whitening Action to Fade Unwanted Brown Marks on Heels & Elbow

Dermatologically Tested
---
You Save:
S$50.00 (62.58%)
---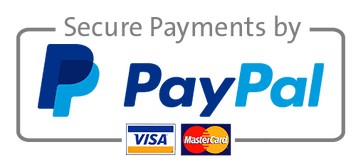 SHELF LIFE ASSURANCE | EXPIRY DATE: Oct 2024
Bio Balance Whitening Cracked Heel & Foot Balm effectively soothes, softens, hydrates and even whiten dry, rough and cracked skin on heels, knees, feet, ankles and elbows in as little as 7 days. Clinically formulated with Argan oil and a synergistic blend of herbal extracts and vitamins in the right amounts and the right combination, Bio Balance Whitening Cracked Heel & Foot Balm is effective from the first use. The soothing balm also helps fade unwanted dark, brown marks on heels, ankles, knees and elbows.


SEE THE RESULTS IN 7 Days!
Women who experienced Bio Balance Whitening Cracked Heel and Foot Balm agreed that it not only improved the overall appearance of their heels, but also delivered these specific benefits:
80% said skin was more hydrated.
70% said it repaired cracked heels.
70% said skin looked softer and smoother.


Main Ingredients: Niacinamide, Cera Alba, Centella Asiatica Extract, Argania Spinosa Kernel Oil,Shea Butter, Vitamin C, Glycyrrhiza Glabra Root Extract, Hydrolyzed Corn Protein, Hydrolyzed Wheat Protein, Hydrolyzed Soy Protein, Vitis Vinifera Seed Extact,
Rosmarinus Officinalis Leaf Extract, Carica Papaya Fruit Extract, Boswellia Serrata, Resin Extract, Panthenol, Vitamin E, Allantoin


How to Use: Apply to clean, dry skin and massage gently. Apply as necessary at least twice daily.


Why Use Bio Balance Whitening Cracked Heel & Foot Balm?
• Effectively repairs, soothes and hydrates dry, rough, cracked skin on heels, knees, feet, ankles, elbows or any part of the body where dryness occurs.
• Improves elasticity, and hydration of skin to prevent formation of cracked heels.
• Promotes skin-healing process for repairing existing cracked heels.
• Fades dark shadows around ankles (whitening action).


WHY BUY FROM US
Shop with us today and Experience the VitaminMall difference! When you buy any products from VitaminMall, you can be rest assured of the following benefits:
Ask A Pharmacist Helpline

Our pharmacist will attend to your questions about health supplements and the safety of herbal remedies.

Best Range, Best Pricing Available Online

Fast Shipping

Our goal is to deliver your purchase in the quickest and most economical way possible. In order to support this goal, we only use reputable Courier Service Company like QExpress to ship your orders. For orders above $70, shipping is free!

Secured Online Ordering

Our website is secured by Thawte SSL

Unparalleled Customer Service

We take pride in our knowledgeable and professional customer service and we will do everything possible to help you.

Natural Ingredients

Most of our specialty supplements are formulated with top quality natural ingredients.

GMP Certified

All our health supplements are manufactured in State-of-the-Art Facility

If you have any questions about how maca supplements can help you improve your vitality, health and wellbeing, speak to one of our qualified pharmacists today. Here at Singapore's Vitamin Mall, we are dedicated to providing professional-grade help to all those who need it.