EC Sports ThermoShred Thermogenic Fat Burner - 90 Capsules - Weight Loss Supplement, Burn More Calories and Body Fat

Earth's Creation®

Product Code: 0819

Availability:

In Stock

12 Clinically Studied Weight Loss Ingredients

Burn Body Fat

Boost Metabolism, Burn More Calories

Increase Energy

For Men and Women

Made in USA
---
---
SHELF-LIFE ASSURANCE: Min. 18 Months from Date of Purchase



ThermoShred is a cutting-edge thermogenic fat burning weight loss supplement clinically formulated with 12 clinically studied natural ingredients to help you burn fat and calories fast.
Formulate with caffeine, green coffee, L-theanine, raspberry ketone and capsicum capsaicin, this powerful thermogenic weight loss formula help you lose weight fast in 4 ways: burn fat and calories, reduces appetite, boost metabolism and provides energy without the crash.
ThermoShred is also the perfect thermogenic workout supplement if you are looking to maximize fat loss. See the results of ThermoShred body shaping properties fast with this powerful weight-loss supplement.
FOUR MODES OF ACTION FOR WEIGHT LOSS
Fat Burning Complex: The fruit extract Citrus Aurantium (Bitter Orange), is a highly effective, thermogenic weight loss and appetite suppressant. In clinical studies, it has been shown to significantly increase resting metabolic rate, and helps aid in weight loss. It works hand-in-hand with natural Caffeine in Thermoshred which allows you to get all the thermogenic benefits of caffeine without the jitters or the crash.
Metabolic Booster- Green Tea Leaf Extract, is not only rich in antioxidants, but contains organic compounds like caffeine and EGCG, which are thermogenic and have powerful effects on metabolism. A number of studies have shown that green tea extract can boost fat burning, an effect which is even stronger during exercise. Green Coffee Bean Extract is naturally high in chlorogenic acids, which act as a natural metabolism booster and fat burner.
Energy & Focus: L-Theanine works synergistically with natural caffeine and helps your body use the stimulatory effects of caffeine productively; without jitters or loss of focus. 5-HTP is an amino acid naturally produced in our bodies', which is used to produce serotonin; as well as, increasing energy levels, improving mood, and aiding in weight loss support.
Body Shaping Formula: Alpha Lipoic Acid (ALA) has several benefits proven in studies. It promotes the burning of fat into energy, reduces food intake, and boost metabolism; all along with its powerful antioxidant effects. In clinical studies, Raspberry Ketones, increased fat breakdown—primarily by making the cells more susceptible to the fat-burning hormone, no-repinephrine. More so, it has been show to increase the release of adiponectin, which plays an important role in regulating metabolism.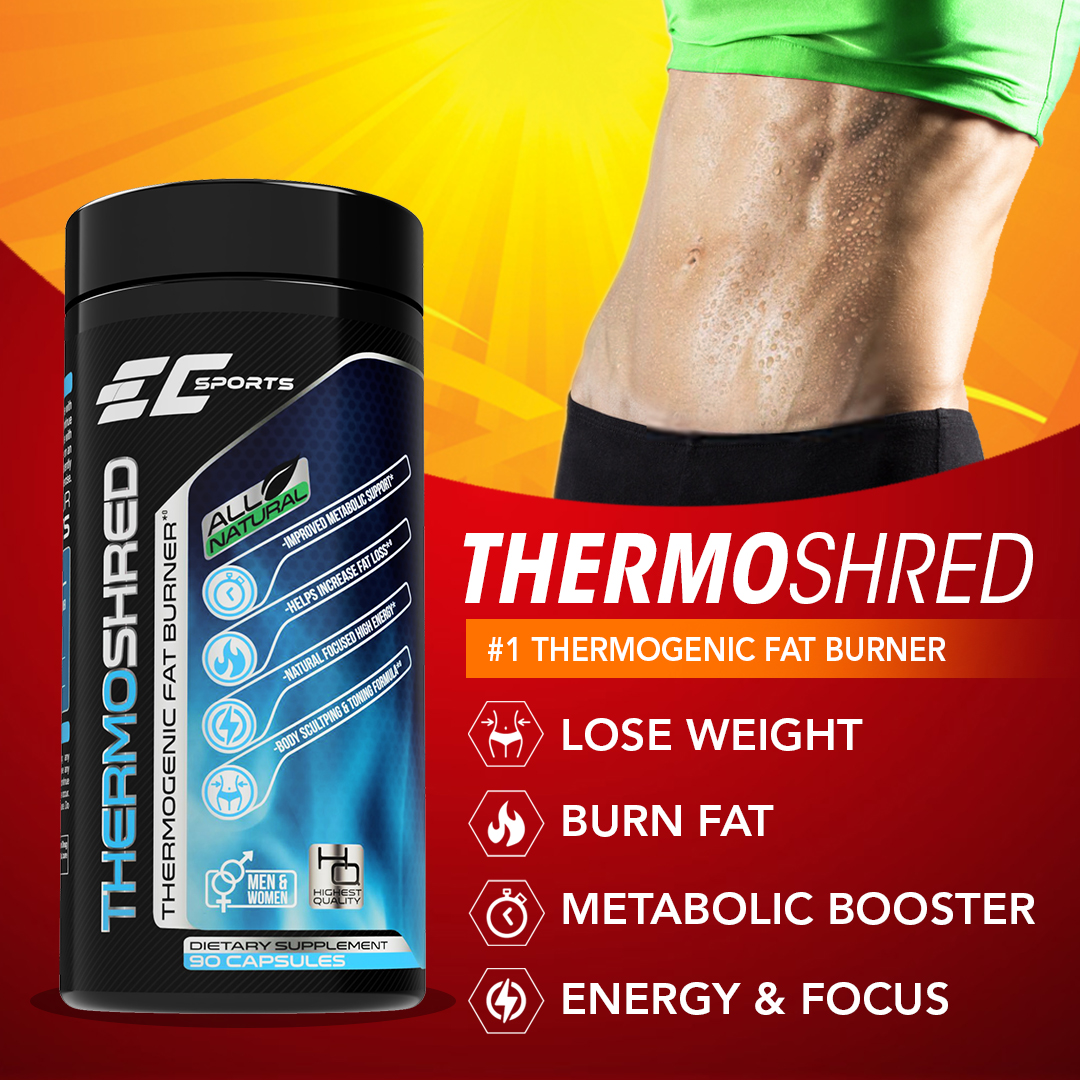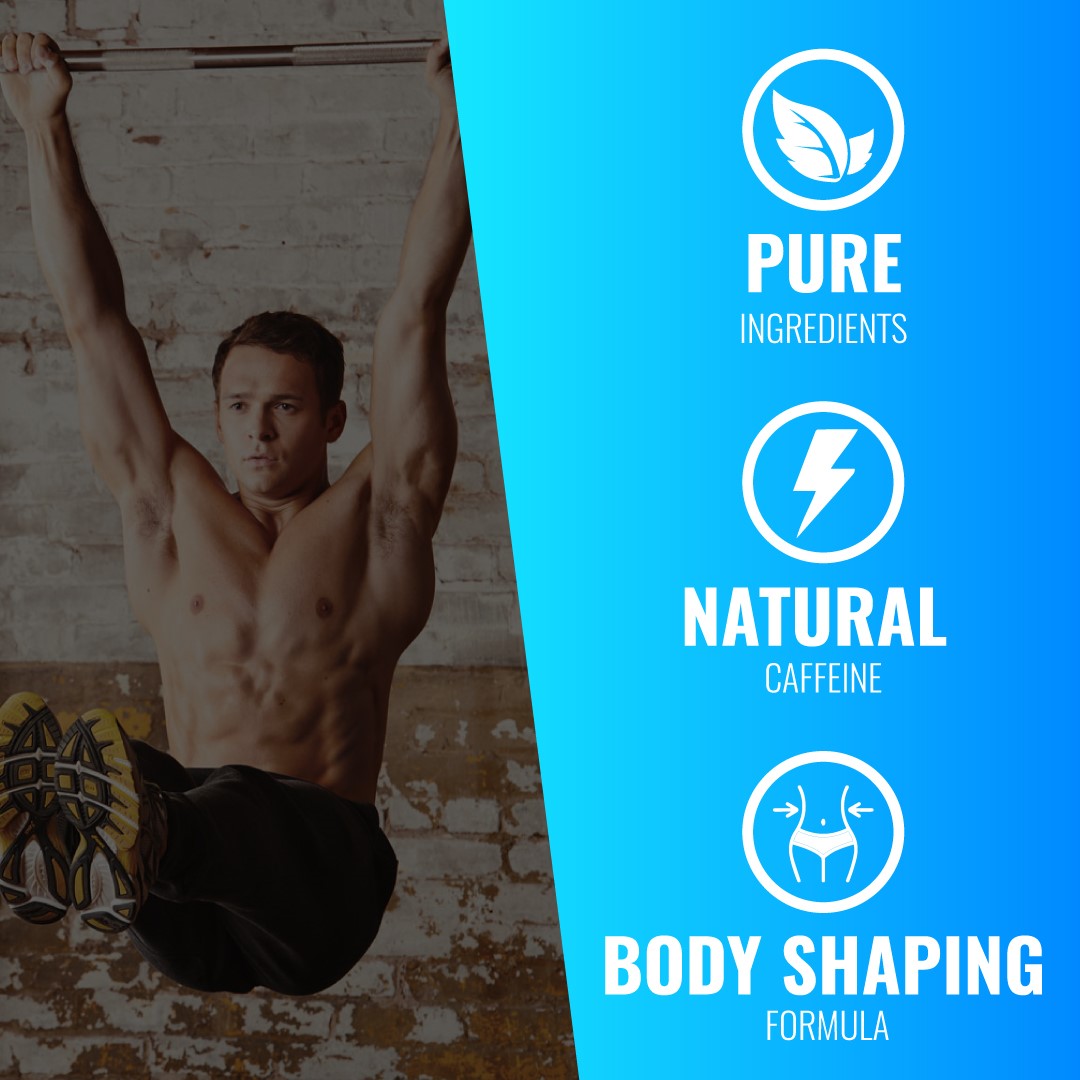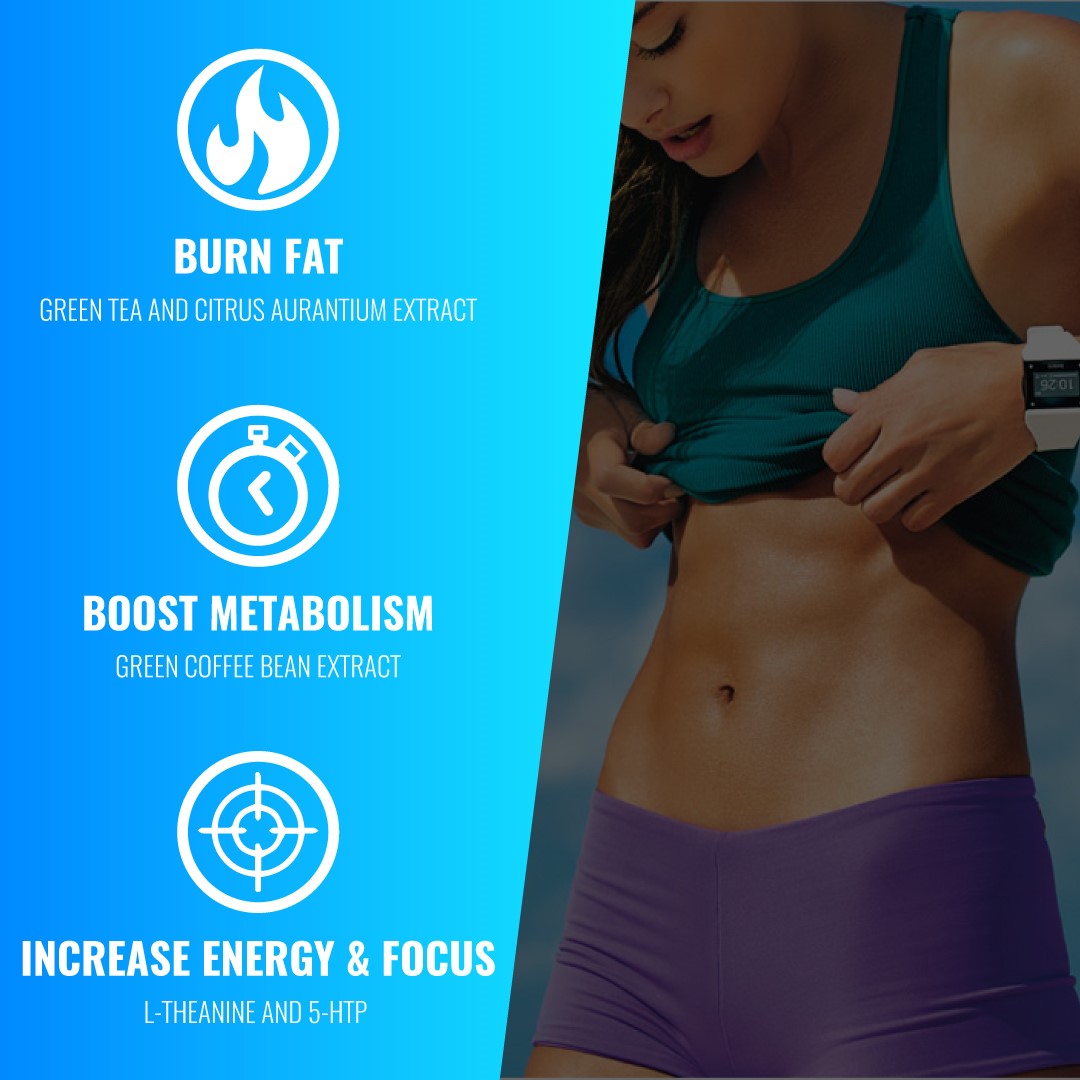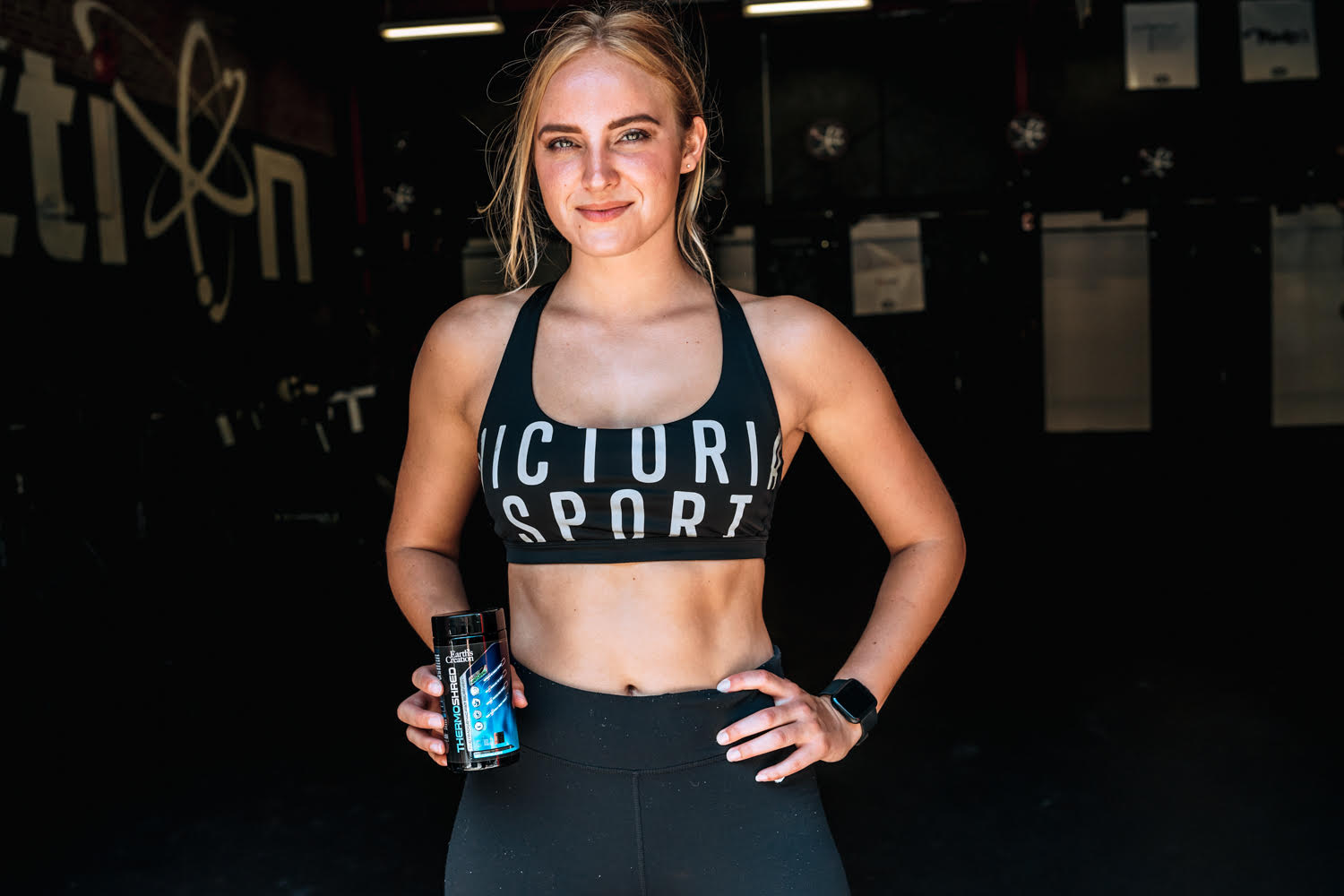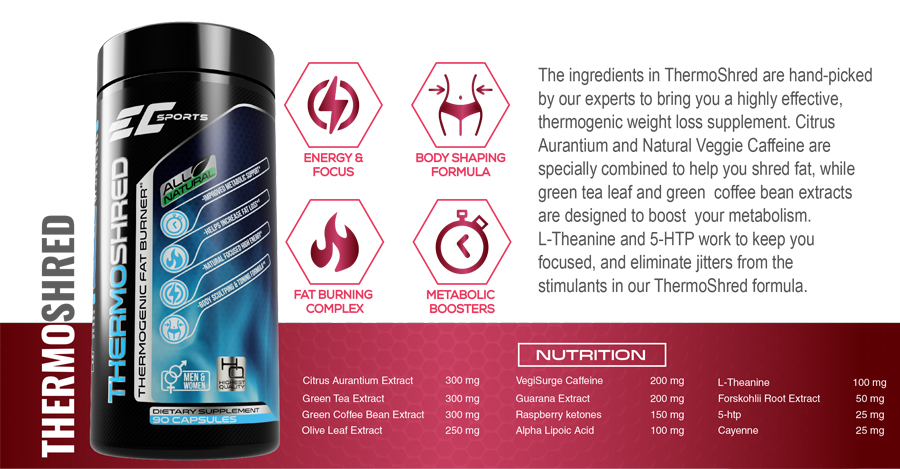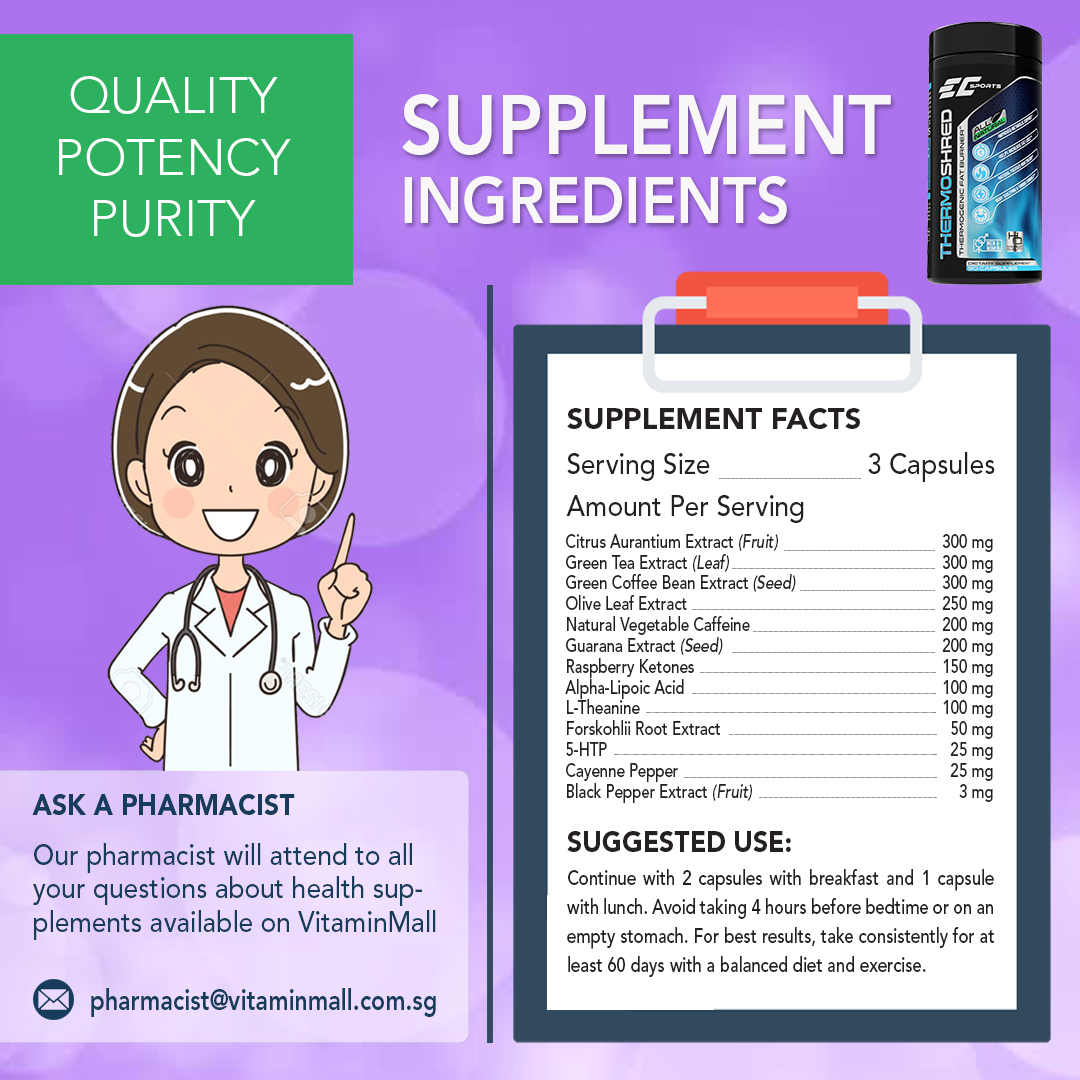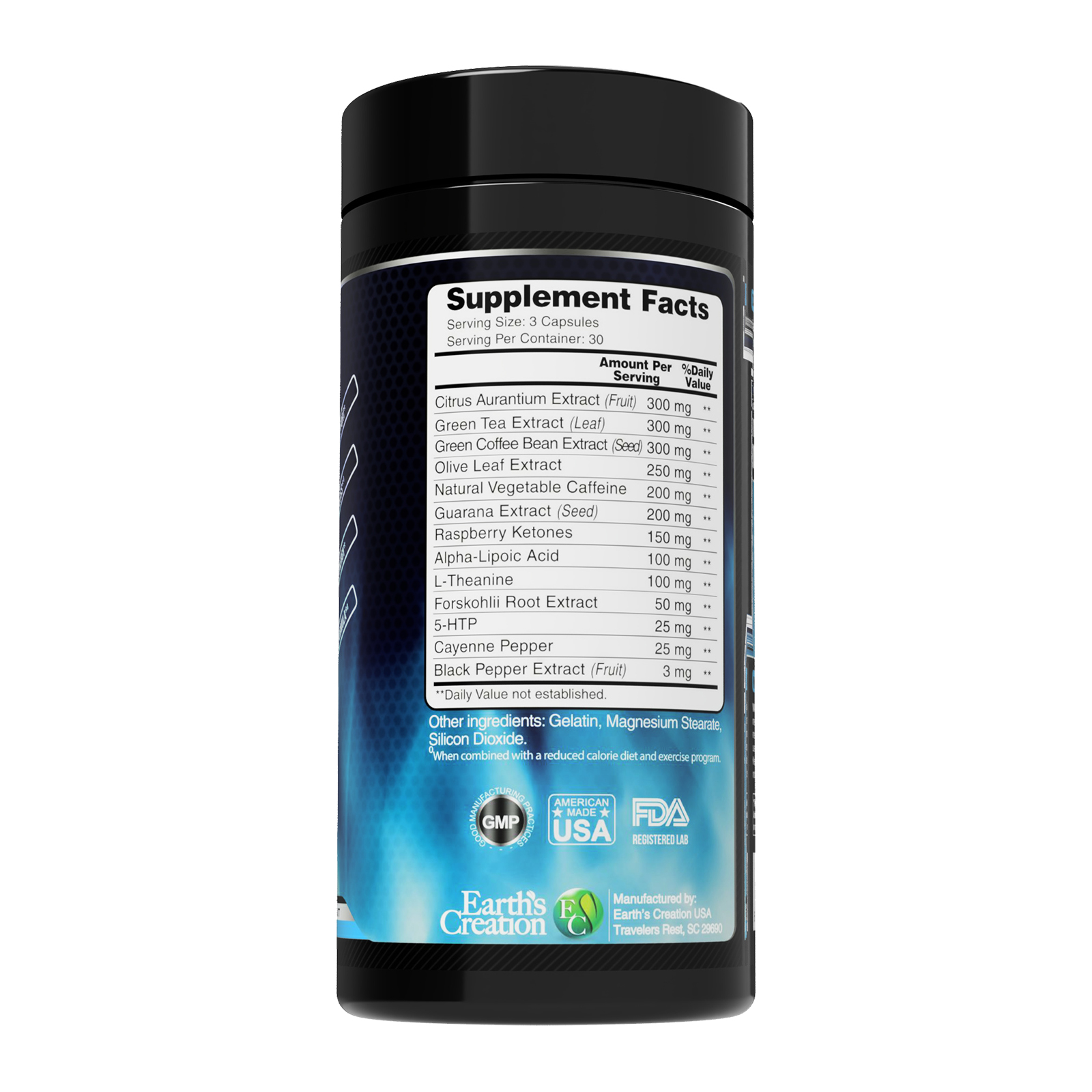 WHY BUY FROM US
Shop with us today and Experience the VitaminMall difference! When you buy any products from VitaminMall, you can be rest assured of the following benefits:
Ask A Pharmacist Helpline

Our pharmacist will attend to your questions about health supplements and the safety of herbal remedies.

Best Range, Best Pricing Available Online

Fast Shipping

Our goal is to deliver your purchase in the quickest and most economical way possible. In order to support this goal, we only use reputable Courier Service Company like QExpress to ship your orders. For orders above $70, shipping is free!

Secured Online Ordering

Our website is secured by Thawte SSL

Unparalleled Customer Service

We take pride in our knowledgeable and professional customer service and we will do everything possible to help you.

Natural Ingredients

Most of our specialty supplements are formulated with top quality natural ingredients.

GMP Certified

All our health supplements are manufactured in State-of-the-Art Facility

If you have any questions about how maca supplements can help you improve your vitality, health and wellbeing, speak to one of our qualified pharmacists today. Here at Singapore's Vitamin Mall, we are dedicated to providing professional-grade help to all those who need it.