Nutri Botanics Kids Vitamin C Gummies – 60 Vegan Gummies – Support Immune Health – Gelatin Free - Halal
Nutri Botanics

Product Code: 0522

Availability:

In Stock
Protects Against Free Radicals
Supports Healthy Growth & Development
Daily Immune Support
Great Tasting Orange Flavour
Pectin-Based & Vegan
No Gelatin
Manufactured in USA at a US FDA GMP Certified State-of-the-Art Facility
---
---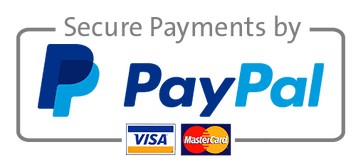 SHELF-LIFE ASSURANCE: Min. 18 Months from Date of Purchase



Nutri Botanics Kids Vitamin C Gummies are a fun, delicious way for your child to get their daily vitamin C for immune support, so that they can be healthy every day.
The gummies are soft, vegetarian, and pectin based. It contains no gelatin and are suitable for vegetarians. Vitamin C is an antioxidant vitamin which helps to keep our immune system healthy.
Every batch of Nutri Botanics Kids Vitamin C Gummies is proudly manufactured in a GMP-certified manufacturing facility based in the USA, guaranteeing high quality standards and strict manufacturing processes.
Each gummy contains 250mg of Vitamin C.
Suggested Use: Children 2-4 years old, take 2 gummies daily. For adults and children older than 4 years, take 3 gummies daily. OR as advised by your healthcare professional.
Why choose Nutri Botanics Kids Vitamin C Gummies?
- Protects against free radicals
- Support healthy growth and development
- Daily Immune Support
- Great Tasting Orange Flavour
- Pectin-Based. Vegan.
- No Gelatin
- Manufactured in USA at a US FDA GMP certified State-of-the-Art facility
Vitamin C, also known as ascorbic acid, is an essential vitamin. It helps to prevent vitamin c deficiency disease like scurvy and is essential for healing and wound healing since it aids the repair & growth of cells. Additionally, it boosts the immune system and helps in the production of collagen and some neurotransmitters. As an antioxidant, it also protects the body against free radical damage. Moreover, Vitamin C also supports a healthy brain function, cognition and cardiovascular health.
For children, Vitamin C is essential for healthy growth and development since it helps to build and/or maintain strong bones, teeth, and gums. This is super important for children since they are in their formative years and are still growing. Additionally, Vitamin C boosts their immune system, protecting them against diseases and,are essential for the production of neurotransmitters that are important for signalling in the nervous system.
Nutri Botanics Kids Vitamin C Gummies is the best vitamin C health supplement for kids to provide sufficient vitamin C for your children to promote immunity, healthy growth, and development. It comes in vitamin c gummies to allow easier consumption for kids.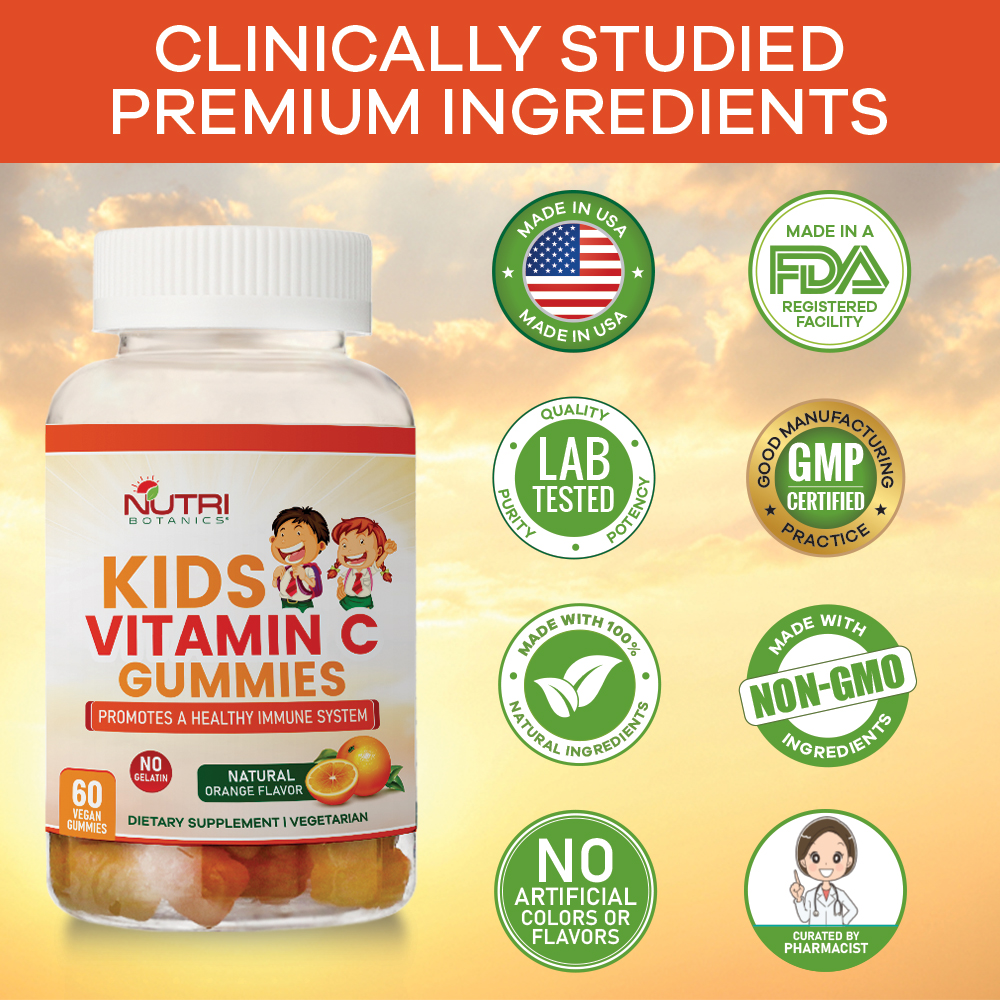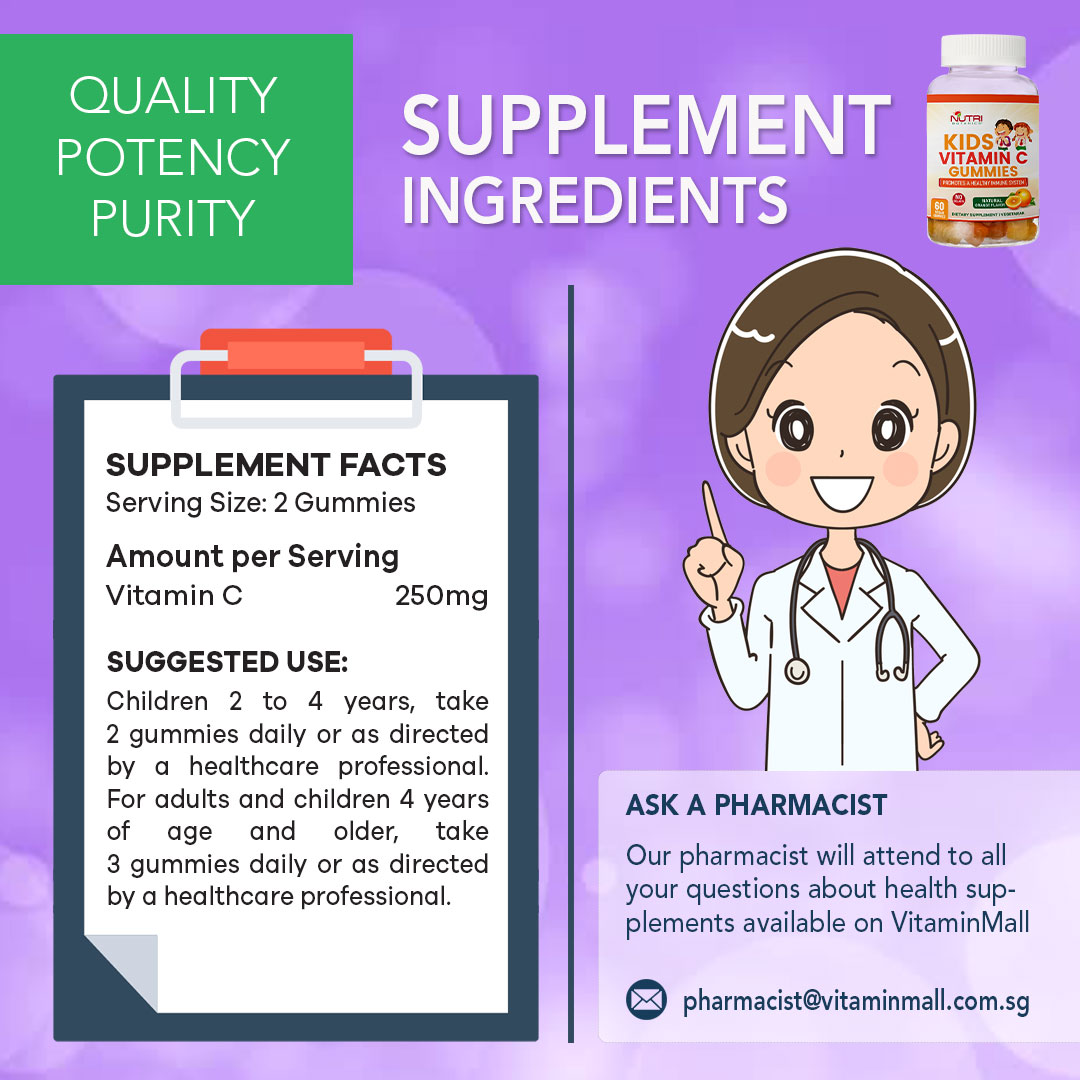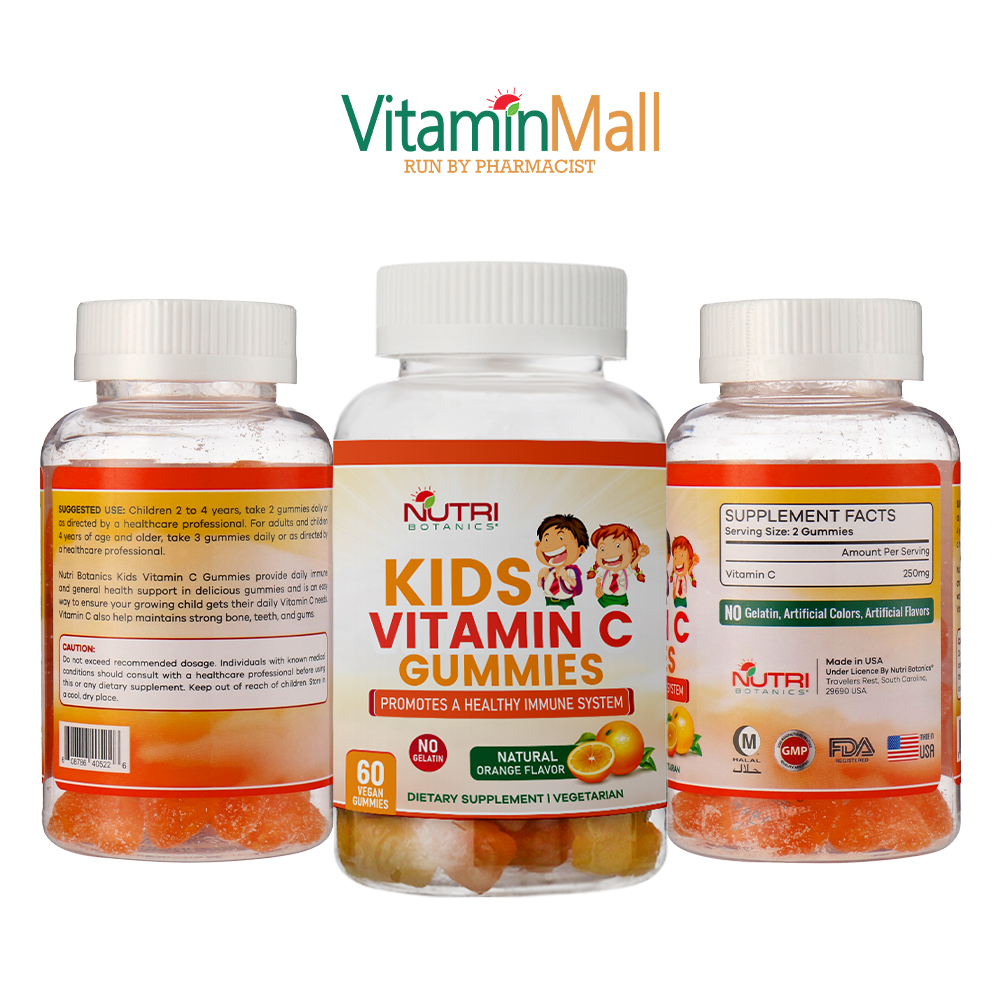 WHY BUY FROM US
Shop with us today and Experience the VitaminMall difference! When you buy any products from VitaminMall, you can be rest assured of the following benefits:
Ask A Pharmacist Helpline

Our pharmacist will attend to your questions about health supplements and the safety of herbal remedies.

Best Range, Best Pricing Available Online

Fast Shipping

Our goal is to deliver your purchase in the quickest and most economical way possible. In order to support this goal, we only use reputable Courier Service Company like QExpress to ship your orders. For orders above $70, shipping is free!

Secured Online Ordering

Our website is secured by Thawte SSL

Unparalleled Customer Service

We take pride in our knowledgeable and professional customer service and we will do everything possible to help you.

Natural Ingredients

Most of our specialty supplements are formulated with top quality natural ingredients.

GMP Certified

All our health supplements are manufactured in State-of-the-Art Facility

If you have any questions about how maca supplements can help you improve your vitality, health and wellbeing, speak to one of our qualified pharmacists today. Here at Singapore's Vitamin Mall, we are dedicated to providing professional-grade help to all those who need it.